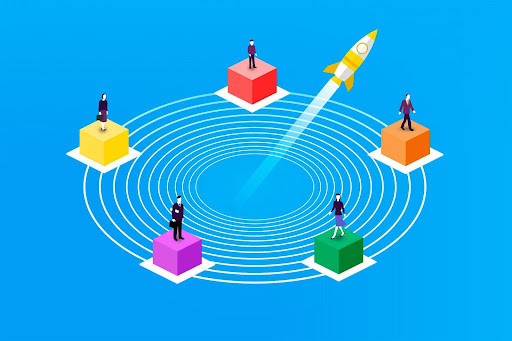 System Center Configuration Manager (SCCM), now called Microsoft Endpoint Configuration Manager (MECM), includes Intune security baseline configuration device management if your company already has SCCM. As an Intune customer, you should know that SCCM for desktops is included at no additional cost. They are not included in the management of any devices.
So, what exactly is Microsoft Endpoint Configuration Manager (MECM)?
Microsoft has merged Configuration Manager and Intune to simplify managing PCs, and licensing has been simplified. It is now possible to combine Microsoft Intune and Microsoft System Center Configuration Manager into a single, all-encompassing management platform (SCCM). MECM offers cutting-edge management and security to facilitate a smooth transition to the cloud. The Microsoft Endpoint Manager brand now incorporates a variety of Microsoft management solutions.
Having a standardized Microsoft 365 multi-tenant configuration management in sync with individual baselines can increase safety and productivity. Quickly push updates to renters in bulk, generate reports on tenants' compliance with your baseline, and automate the correction of drift. Simeon Cloud is the globally standardized configuration management for quickly scaling and standardizing tenant setups.
The MECM tool is a powerful and efficient way to manage all of your IT resources. MECM has some great benefits, but it also comes with some drawbacks.
Pros
Windows Lifecycle Management: MECM possesses several capabilities that enable it to manage every Windows computer connected to your network from a single location, apply updates in whatever way you see fit, and generate reports for the entire system.
Accessible to Use, Seamless Integration with Windows: MECM is a Microsoft product; therefore, it works well with other Microsoft software and operating systems. Recently, MECM has made efforts to accommodate the BYOD movement, as devices owned by employees are increasingly being used to access workplace networks.
Manage via a Graphical User Interface and Microsoft's Help: MECM is easier to learn and implement than self-deployed programs like Chef and Puppet because of its straightforward graphical user interface. MECM enjoys extensive community and official Microsoft support as a well-established, commercial Microsoft 365 management tools service.
Cons
High Initial and Ongoing Expenditures: Microsoft typically bundles MECM with other, more expensive software packages for enterprise-level businesses, making it out of reach for smaller operations. There is a lack of transparency in SCCM's pricing, which may contain two different totals for managing endpoints and servers. It's also an on-premises solution that needs a SQL server to function, which means it has high initial setup costs, ongoing operational costs, and resource requirements.
Designed for Computers Running Microsoft Windows: Since Windows is the primary target platform for MECM, the software's primary features and updates are tailored to work best on that platform. Clients running on non-Windows systems, such as Mac and Linux, can be managed in a limited capacity by System Center Configuration Manager (SCCM). However, doing so is cumbersome because MECM still needs a Windows server to function, and non-Windows systems' functionality is limited.
This product's reporting tools are essential. Just like in Simeon Cloud, package and application deployment is most valuable. Security management identifies and fixes vulnerabilities. You never know what kind of client to expect. Your offices may be in low-bandwidth zones. It's possible due to available bandwidth. Endpoint Configuration Manager is a great reporting tool. MECM stores information on hardware configuration, software configuration, problem causes, and Windows feature updates.
Author's Name – Jeff Nevins, CTO of Simeon Cloud, a provider of a multi-tenant Microsoft 365 configuration management platform for MSPs. Nevins gives his take on cloud management and the MSP tool sets that are currently available.    
Site info: Simeon Cloud is the leading cloud configuration solution for implementing governance and automation for Modern Digital Workplaces using Microsoft 365. With its friendly user interface, Simeon Cloud enables teams to easily manage configuration as code, establish baseline configurations for multiple tenants, deploy non-production environments, monitor and document drift, and back up and recover configurations.